To you and I, September 5th might just seem like another day. But to sneaker and fashion enthusiasts, it signifies something special. 
Today, New Balance is celebrating "Grey Day" — a day that honours the iconic colour that brings together fans of the heritage brand. 
No matter your style, whether you wear New Balance day-to-day or just when you're working out, "Grey Runs in the Family" and is so much more than just a colour. Grey Day represents a fearless state of mind and unites New Balance wearers of all different kinds. 
The simplicity of grey gives individuals the freedom to make each shoe their own and it's accessible enough that anyone can wear them. From families and athletes to tech professionals and fashionistas, New Balance really is for everyone, and the grey colourway is one of the easiest to get behind. 
To celebrate Grey Day, we've rounded up 5 New Balance styles that will fit perfectly in your wardrobe.
A new take on the classic 997, the new 997S is a limited-edition release for this year's Grey Day. Only available online today, the MADE in US shoe features a MADE 997 upper on a 997 Sport sole. 
Shop it here: NewBalance.ca, $259.99
Another limited-edition release celebrating this year's Grey Day is the MADE 997, which has been redesigned without the "N" logo and includes a "New Balance MADE in U.S.A" embossed on the saddle.
Shop it here: NewBalance.ca, $279.99
One of New Balance's most iconic styles is the 574, so it's no wonder we chose this retro silhouette as one of our top Grey Day picks. These kicks will provide you with all day comfort, whether you wear them at the office, hanging with friends, or running errands. 
Shop it here: NewBalance.ca, $109.99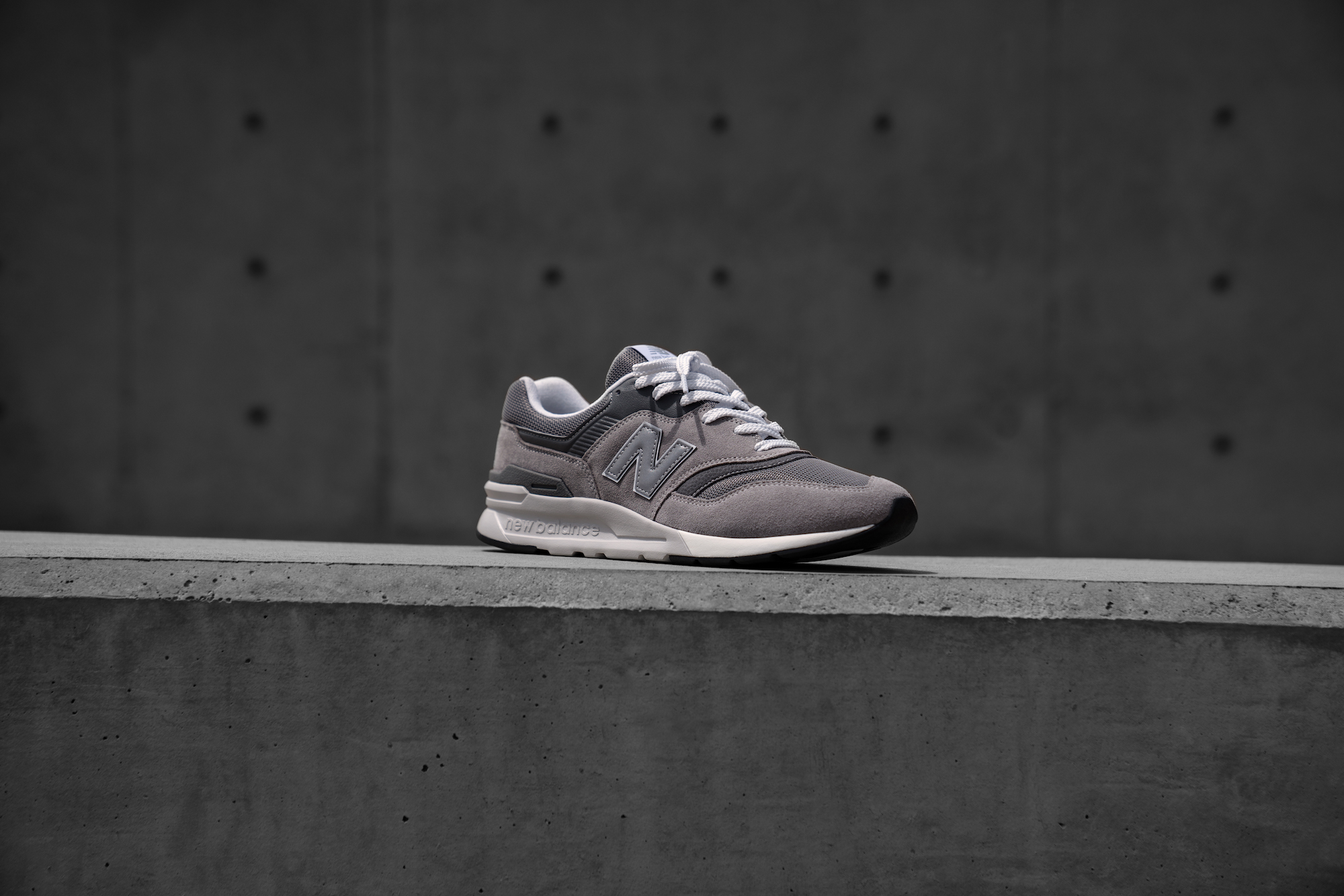 Another spin on the OG 997, the 997H is a modern take on the '90s style and features a soft foam midsole that adds comfort to every step. These sneakers make the perfect base for your daily outfit rotation.
Shop it here: NewBalance.ca, $119.99
Made with a breathable mesh upper and New Balance's signature Fresh Foam cushion, the Fresh Foam Roav is a technical runner that can transition seamlessly into your everyday wardrobe.
Shop it here: NewBalance.ca, $109.99
All images provided by New Balance.
Articles You Might Be Interested In
The 11 Best Canadian Online Stores for Sneakers
Inside The Dirty World Of Counterfeit Sneakers
How To Wear Sneakers To Work And Still Look Professional
8 Canadians You Need to Follow on Instagram if you're Obsessed with Sneakers
Here's How Photographer & YouTuber Sean Go Buys Rare Sneakers