There are so many restaurants in Toronto that would be affordable if only it weren't for the $18 dollar glasses of wine and $20 cocktails. With most things in our city being on the pricier side of things like gas, groceries, and rent, the last thing we need is our wind-down cocktail to cost an arm and a leg. Our number one tip to keep dining out affordable is choosing restaurants in Toronto that let you bring your own wine.
We don't mean just any BYOB spot though as you need to find the hidden gem spots that offer free corkage. Since most restaurants make most of their money on alcohol sales, corkage fees can bring your bill up by $50, plus tip, tax, and plus the amount you already spent to purchase the bottle! The problem? Since the Alcohol and Gaming Commission of Ontario (AGCO) initiated the BYOW program in 2005, restaurants offering BYOW are on the decline, making it even harder to find free corkage. Years ago we were seeing free corkage at all over the place but those restaurants have either closed their doors or have stopped offering BYOW for free.
We have rounded up our top 7 Restaurants in Toronto where you can bring your own wine!
Downtown Middle Eastern, Tabule offers BYOB with no corkage fee on Mondays and Tuesdays. Make sure to limit yourselves to two 750 mL bottles per group in order to enjoy this benefit.
Serving contemporary Italian cuisine is Blu Ristorante and it's there that you can bring your own 750 mL bottle and enjoy with no fee on Sundays and Mondays every week. This is a great date spot, so if you're looking to impress your date, bring your own vintage and save some cash.
Head to Globe Bistro each week and celebrate Wine Wednesday with free corkage! This stylish spot on the Danforth offers Canadian farm-to-table cuisine that can get pricey quickly, so this is a great way to enjoy while keeping costs down.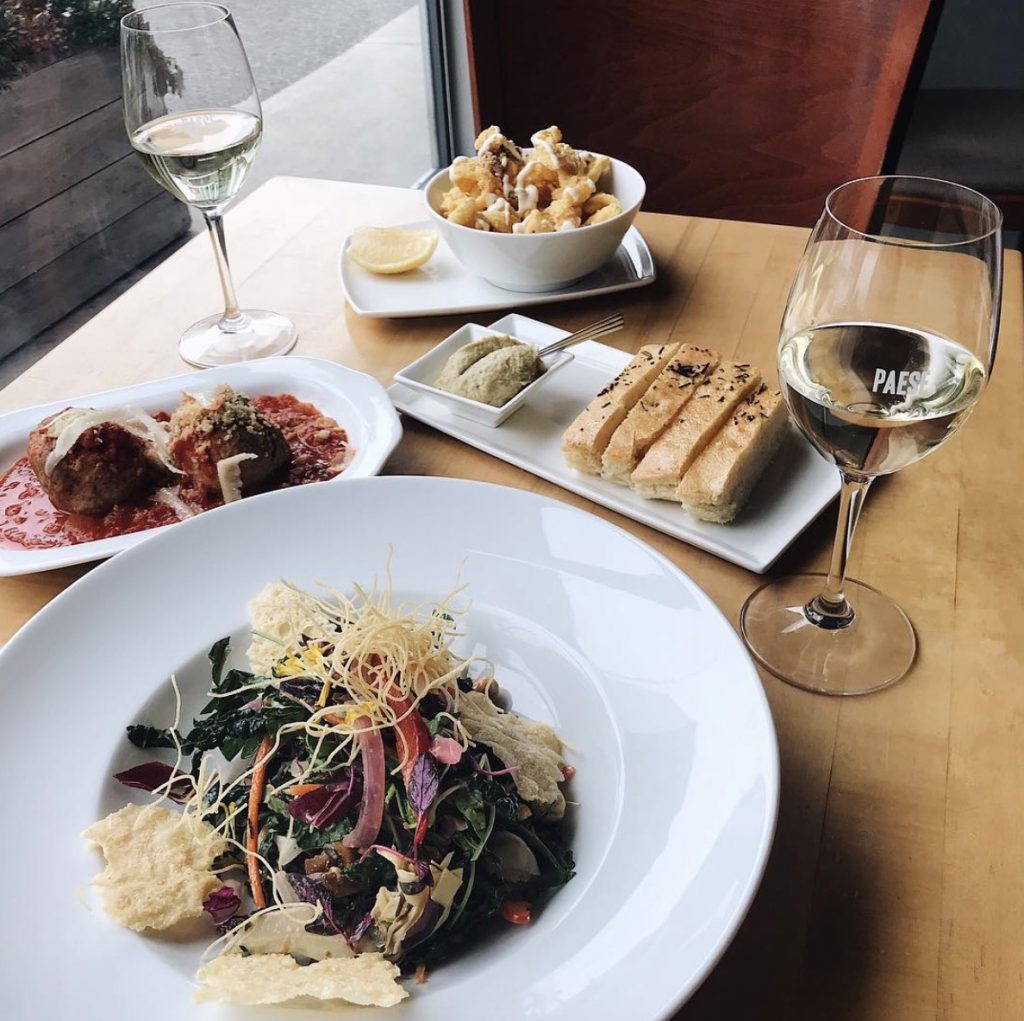 This is a good one, folks! Serving classic Italian cuisine is Paese and everyday except Saturday, you can BYOW! There is no corkage fee on the first bottle, but the corkage fee on additional bottles and on Saturday's is just $25.
Want to sip wine while gazing at a gorgeous view? Head to Spencer's At The Waterfront for free corkage on Thursdays. Located on the Burlington lakefront, Spencer's glass-walled dining room is the perfect spot to enjoy. You stock it, they pop it!
Another spot on the Danforth offering free corkage is Tapas at Embrujo. On Monday and Tuesdays, you can BYOW and watch exciting flamenco shows while indulging in delicious paella knowing that saving on the booze!
Located at the border of North York and Vaughan is La Luce and regardless of if you're celebrating a social occasion or just having a casual night out, why not BYOW? The best part is that there's no set day, you can bring your own 750mL bottle in any day of the week!