Calling all Toronto foodies: Winterlicious will soon be here, giving you the perfect reason to brave the cold and explore some of the best restaurants in the city. Running from January 31 through February 13, this year's rendition of Winterlicious 2020 will include over 200 restaurants each serving up delicious three-course prix fixe menus with lunch starting at $23 and dinner starting at $33. With options ranging from French and Japanese to cozy comfort foods, there are tons of amazing restaurants to check out this year!
We've rounded up 10 of the best places to check out during Winterlicious 2020.
You can escape the cold and warm up with Café Cancan's delicious menu options which include cozy dishes like French onion soup, Parisian gnocchi, and crème brûlée. Don't forget to pair your meal with one of the popular French spot's amazing wines.
Price: $28 lunch menu, $43 dinner menu
Address: 89 Harbord Street
This North York eatery infuses Indian and Portuguese flavours into its seasonally inspired menu. Goa's Winterlicious lunch menu is available for $23, while dinner is $33. Guests can expect to indulge in some of the restaurant's most popular dishes, including the wagyu beef kebab, okra fries, and chicken cafreal.
Price: $23 lunch menu, $33 dinner menu
Address: 2901 Bayview Avenue
This go-to Annex hotspot is known for its cocktails and brunches, and specifically for its famous home fries. For Winterlicious this year, you can take advantage of Insomnia's brunch offerings with its $23 lunch seating, featuring classics like the avocado chicken sandwich or the eggs Memphis. But if you're going for dinner, the fried chicken 'n waffles is a must.
Price: $23 lunch menu, $33 dinner menu
Address: 563 Bloor Street West
You can indulge in delicious tavern classics in a cozy setting at this Leslieville eatery. For Winterlicious 2020, hungry patrons can tuck into savoury dishes like the winter vegetable pie with an herbed crust and mustard sauce, seasonal chestnut tagliatelle, and the tavern's famous sticky toffee pudding for dessert. Don't forget to check out the impressive cocktail menu which includes libations like the Canadian Coffee, which is made with hazelnut, maple, spiced tincture, and vanilla ice cream *swoon*.
Price: $43 dinner menu
Address: 955 Gerrard Street East
If you're in the mood for modern American-inspired dishes in a casual yet upscale atmosphere, make sure to check out MARBL. This year's Winterlicious offerings include rich options for meat-eaters and vegetarians alike. With dinner set at $53, guests can enjoy a starter, main, and dessert — we recommend the vegan brûléed banana with chia and coconut mousse.
Price: $53 dinner menu
Address: 455 King Street West
Specializing in Aburi sushi, Miku Toronto is Toronto's premier Japanese fine-dining spot. Looking for something indulgent this Winterlicious 2020? Reserve a dinner seating and enjoy exclusive selections such as saikyo miso baked sablefish and butter-poached lobster ravioli, as well as soy-braised beef shank and pan-seared foie gras. Don't forget to warm up with sake or one of Miku's delicious cocktails.
Price: $33 lunch menu, $53 dinner menu
Address: 10 Bay Street #105
Tucked away in Toronto's Entertainment District is Montecito, which will be serving Winterlicious diners California-inspired options. This includes a surprisingly addictive kale salad, a decadent bavette steak with pumpkin maple puree, and of course, the classic Montecito Chicken — a juicy half chicken with crispy skin and salsa verde.
Price: $33 lunch menu, $53 dinner menu
Address: 299 Adelaide Street West
There's no shortage of good times and good food at Bathurst Street spot Northern Maverick Brewing Co. Diners can enjoy a hearty lunch or dinner, featuring locally-sourced ingredients. Stand-out menu items include the smoked pulled pork sandwich with chipotle BBQ sauce and pickled jalapeño slaw, and the fish and chips that's made with house beer-battered cod. Don't forget to pair your meal with one of Northern's house-made craft beer that's made onsite in its brewery.
Price: $23 lunch menu, $33 dinner menu
Address: 115 Bathurst Street
Located in the heart of Toronto's vibrant King Street West is the ultra-Instagrammable Oretta. Visitors can slide into the art deco-inspired space for a $28 lunch seating featuring traditional Italian fare such as creamy burrata or the Margherita pizza. A delicious dinner choice is the savoury bistecca di manzo, which can be capped off with a delicious Northern-Italian inspired tiramisù al pistachio.
Price: $28 lunch menu, $43 dinner menu
Address: 633 King Street West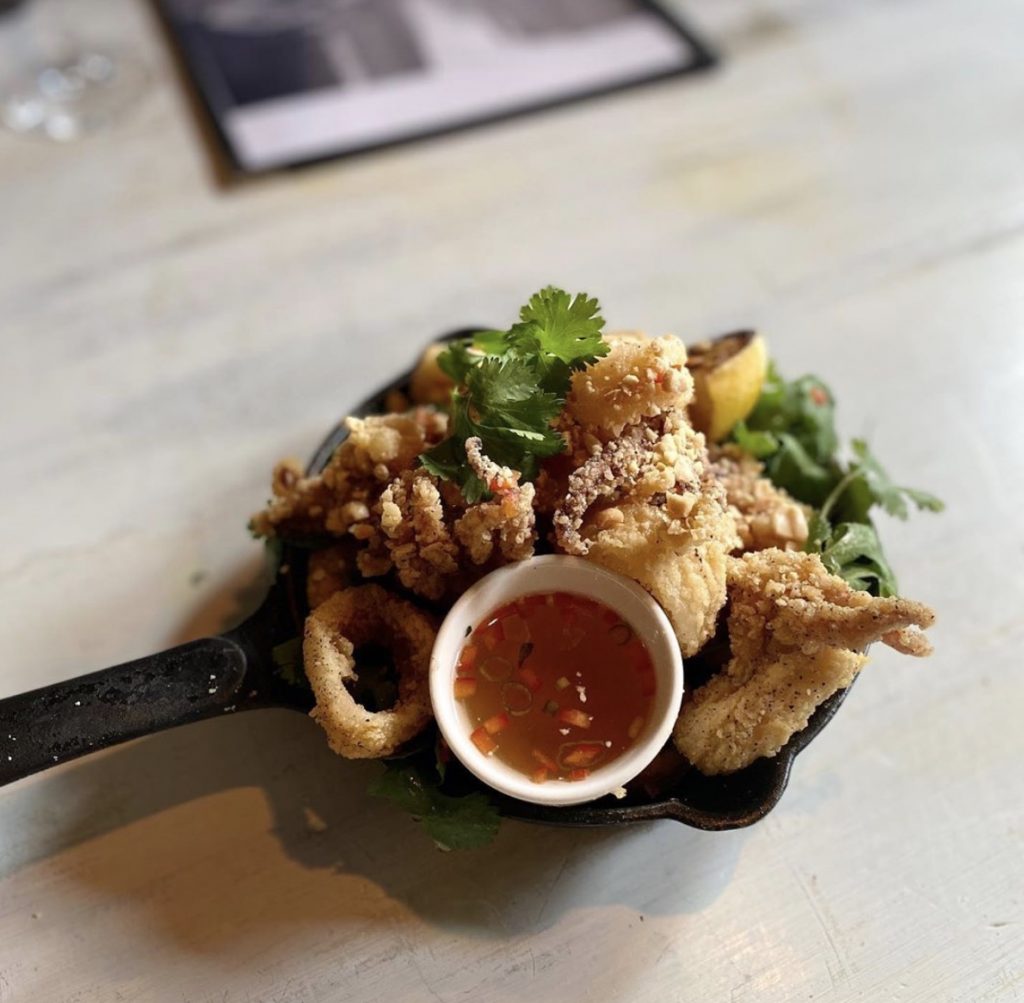 Cozy and intimate are exactly how you would describe this College Street eatery that serves up a fusion of southern comfort food and French countryside cooking, showing that there's something for everyone on this robust menu.
Price: $28 lunch menu, $43 dinner menu
Address: 553 Church Street
Articles You May Also Be Interested In:
7 Restaurants In Toronto Where You Can Bring Your Own Wine
9 Toronto Patios That You Can Enjoy Year Round
10 Restaurants To Visit Where You Can Score Free Food
12 More Cake Boss Vending Machines Are Coming To Toronto
7 Of The Best Toronto Food Delivery Apps To Know About