If you're down for adventure, you might need to grab a few essentials for your excursion. And there's no better place to shop for all your needs than L.L. Bean's first Canadian location, which opened in the summer of 2019.
L.L. Bean is a 107-year company with a vast history and loyal customer base, and its first Canadian location is 13,000 square feet.
This news isn't exactly a surprise as the American outdoor retailer had in the fall of 2018 that it's expanding into the Canadian market with Canadian distributor The Jaytex Group. The company has plans to open 20 more locations across the country.
"We've had a long, meaningful relationship with Canadian customers for decades, so we're thrilled to be able to give our loyal Canadian fans a truly comprehensive, omnichannel L.L.Bean experience, with a dedicated web site, Canadian catalogues, and now L.L.Bean retail stores," said Stephen Smith, President and CEO of L.L.Bean in a release. "As a Maine-based company that shares a lot of commonalities with our northern neighbours, we're eager to be infusing a bit of the Maine essence and L.L.Bean brand into the Canadian market."
Expect to shop all of your beloved pieces at L.L. Bean Oakville, like the brand's famous Bean Boots, cozy plaid, ultralight down-filled jackets, and of course, the classic tote bags.
In addition to entering the Canadian market, the brand also launched a Canadian website with Canadian pricing and has released a Canadian version of its iconic catalogue.
Shoppers will be able to find its classic offerings, as well as everything you could ever need for back to school shopping including backpacks, pencil cases, lunch bags, and more.
L.L. Bean Oakville also has a number of gifts, games, and home essentials available in store. Among those is its iconic slipper that's actually called the Wicked Good Slipper because it's so comfortable.
Visit Canada's first L.L. Bean at Oakville Place and take a closer look inside the store below.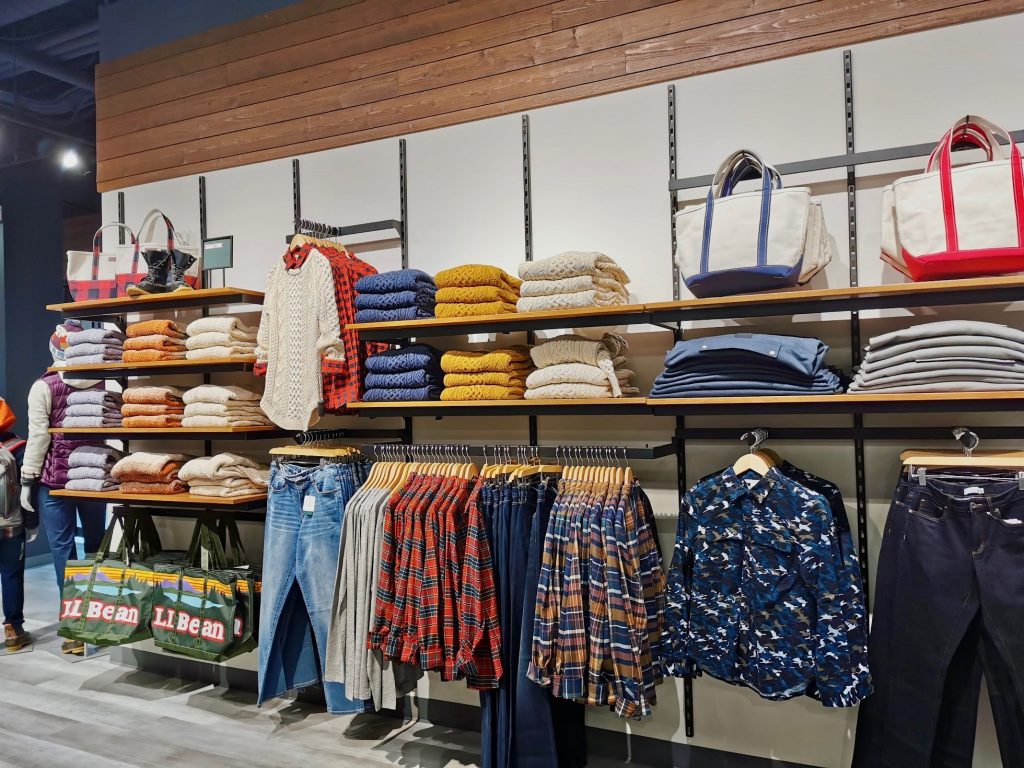 Location Map
L.L. Bean Oakville Place
240 Leighland Ave, Oakville, ON L6H 3H6, Canada