Wedding season is in full swing and we're sure you've got at least one on your roster. After you've RSVP'd, picked out a snazzy outfit, and confirmed your date, the last thing you'll need to consider is how much to gift. The question is one that's traveled amongst many circles of friends, and many people have different answers. We decided to go straight to the source and find out what's deemed appropriate by soon-to-be and recently wed-ed folks.
Of the five people we spoke to, the answers varied but were relatively the same. Most had registries to appease all guests, but hoped for cash gifts. And most agreed upon similar monetary gifting amounts, based on their relationship to the couple, their age, and the cost of plate at venue.
Take a look at their answers below.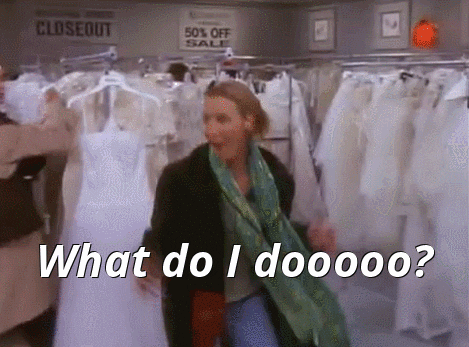 "We were in the process of moving into a house right before the wedding, so we really wanted our guests to buy off our registry and help us fill our home with things we needed to adult. While we did have some "bigger" appliances, like a nice toaster, espresso machine, blender, etc., it was the smaller things we needed the most (cutlery, nice set of glasses, various utensils, etc.). We registered at three places: Hudson's Bay, William Sonoma and Bed, Bath & Beyond. We wanted to give guests a variety of places with a range of pricing that would make everyone comfortable. We received the majority of our registry, which was amazing! A few guests went off-registry, but they knew us so well that they gave us gifts we could use in our home. One awesome gift that we got, which was so out there, but SO COOL, was a race track experience, where my husband and I could get into an actual race car and drive around a track. We haven't done it yet, but we will do it soon! We received a lot of gift cards to the places we registered, or Home Depot (great for home projects!)."  – Daliah, newlywed.
"We hope to receive, on average, $300 per couple, which covers the cost per plate only (not venue rental, decor, or anything else). We registered at Hudson's Bay for those that are not comfortable giving cash, but it is a limited registry. We think that most understand that the registry is intended for bridal shower gifts. We typically gift between $250-500 as a couple, depending on our relationship to the bride and groom or the wedding venue." – Ashley, soon-to-wed.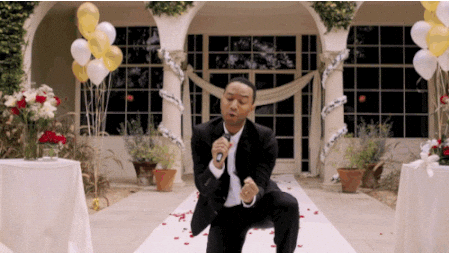 "When we chose our wedding venue, we anticipated the cost per plate being on the higher end, especially compared to many other similar venues. That's because in the last 5 years, our venue has become very popular, being nominated as one of the most beautiful venues in Canada. Taking that into consideration, we are not anticipating our guests to cover the complete cost of their plate ($375 per couple). We also know that many of our friends are just getting established in their careers, and don't have a lot of expendable cash. Fortunately, we have been saving for the wedding for over two years. We have been lucky enough to cover the cost of the wedding and honeymoon, without putting ourselves into debt. If we had to put a value on the monetary gifts we hope to receive on the wedding day, it would be $250 per couple on average. This would help us to put money back into our savings, so we can prepare for the next stage of life. Since we have been living in our own home for a year and a half, I was torn whether or not I should create a registry. I ended up registering at Hudson's Bay, so guests who were invited to my Bridal Shower had a few options. We intentionally kept our registry small because we have already purchased the majority of the household products we need. We have only attended a few weddings, but we have only given monetary gifts. I think that money is the best form of gift for a wedding, because then the couple can decide how they would like to use it. We typically give anywhere from $300-450 depending on our relationship with the couple." – Haley, soon-to-wed.
"When we go to weddings, we typically give $300-360 per couple, which is also what we had hoped to receive in return and seemed customary. We had a fairly large wedding, so the amount we expected was also dependant on the age of the guest and the relationship to the couple. For example, our parents friends and our families would give more, but that's because it's coming from an entire family (3-6 people). In terms of registry, my wife would be better to answer this question, but we kept our registry fairly small as we currently live together in a condo and already have a bunch of things for our home. Everything that we registered for was given to us, but at the end of the day, we really hoped for cash." – Oliver, newlywed.
"Our venue is charging $200 per plate and we understand that it's a bit on the higher end for people to cover, so we hope to receive about $300 per couple on average. My fiancé and I have already been living with each other for over a year and have everything we need for our home, so we will likely skip the registry for our wedding. On our wedding website, we plan to include some messaging that says something along the lines of, "Your presence is the best present, but if you'd like to give us a gift, a monetary gift towards our future would be much appreciated". We feel like most of our guests are pretty accustomed to cash gifts and wouldn't be offended by this. For the Bridal Shower, instead of traditional housewares, we are thinking of making a custom gift card registry to stores and restaurants that we often shop and dine at for our "Honeymoon Outfit or Date Night Fund". We think this will be a great alternative to receiving housewares that we don't need. We are still pretty novice at attending weddings, but for the past few that we've attended, we've gifted $300-400 depending on our relationship with the couple." – Nichole, soon-to-wed.
What do you think is customary for a wedding gift? Share your thoughts in the comment section.
Featured Image: Instagram/@tuftsandtoile
Posts you may be Interested in:
How to Tackle Wedding Season without Going Broke
Tips on Saving for your Summer Wedding
The Best Wedding Destinations to Tie the Knot
Massive Brawl Breaks Out at Toronto Wedding Due to Nude Photos
We Interview the Mysterious Yorkdale Mall Flash Mob Proposal Couple