Casper, the sleep company that introduced its outrageously comfortable mattress in Canada in 2014, today announces the launch of a multi-province retail fleet and its first Canadian headquarters.
The expansion is actually good for Canada, because, not only will Casper's products be more accessible to Canadian consumers, Casper will also begin manufacturing its sleep products in Canada, and aims to create more than 75 new jobs across the country.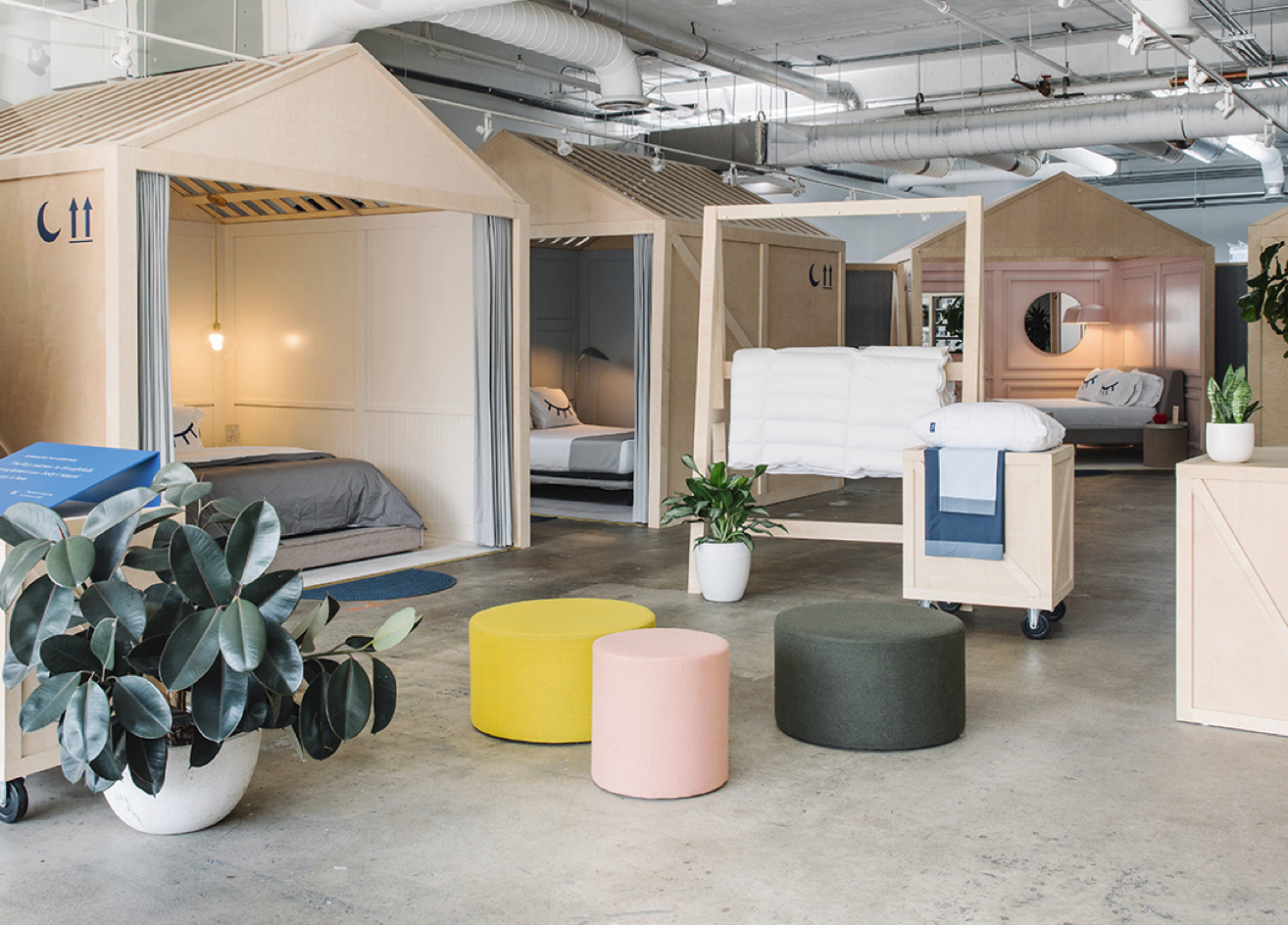 One of Casper's recently launched U.S. retail locations
According to Casper, the need for expansion into the Canadian marketplace comes from overwhelming demand.

"We've seen tremendous success in Canada with three years of triple digit growth," said Philip Krim, co-founder and CEO, Casper "Investing further in the market and expanding our local presence will enable us to bring better sleep to even more Canadians across the country."The first of Casper's Canadian retail shops, which are designed to reimagine the sleep-shopping experience, will open next month in Toronto. Visitors can try Casper's full product suite in one of four miniature homes, purchase in-store to carry out, or deliver to their doorsteps.
"Over the past three years, Casper has built a loyal customer base in Canada and we've seen the demand to experience our products in person grow exponentially," said Nicole Tapscott, Senior Director and General Manager, Casper Canada. "Putting down permanent roots with our fleet of retail stores and a headquarters in Toronto will allow us to engage with customers on a local level, as well as tap into Canada's impressive talent base."
In addition to their own internal retail concepts, Casper has also recently announced a partnership with Indigo, reaching even more customers where they are most comfortable.