If you're in need of some groceries, make your next food run less of a chore! These grocery stores are all looking to elevate your shopping experience, and bring more value to the inevitable task we all have to do at least once a week. Whether it's fast check-out technology, zero waste, or having your vegetables pre-cut for you, these retailers are stepping up their game in more ways than one. Grab your cart, and get shopping because purchasing food has never been so cool or fun!
Take a look at 7 grocery stores with the best shopping experience below, and change the way you shop for food.
With its state of the art technology, the Stockyards Walmart location in Toronto is really putting the super in Supercentre. Recently launched as a prototype for more innovative stores, this Walmart location is integrating e-commerce into the checkout process to bring you new fast lane technology. What this means is that customers simply download the app, scan items as they go, and then pay directly with their phone. No waiting in checkout lines! Literally just grab and go.
We hear the words diversity and multicultural a lot these days, but they aren't necessarily reflected in many grocery store offerings, that is until Nations grocery store opened. The grocery retailer focuses on offering multicultural produce and a wide assortment of prepared foods from all across the world. Whether it's Eastern or Western, Nations' focus is to bring you food that is diverse, fresh, and affordable.
As the name implies, Unboxed Market is Toronto's first zero waste grocery store. You literally won't find any single use plastic or plastic bags here, only recyclable paper packaging. Customers are encouraged to bring their own mugs and containers to put produce or other items in. Despite being waste free, there is no shortage of departments as this smaller-than-most grocery store is a one-stop-shop. Along with the usual produce, deli, and dry good offerings, you can even find lotion and shampoo in dispensers that are ready to be put into your own reusable containers.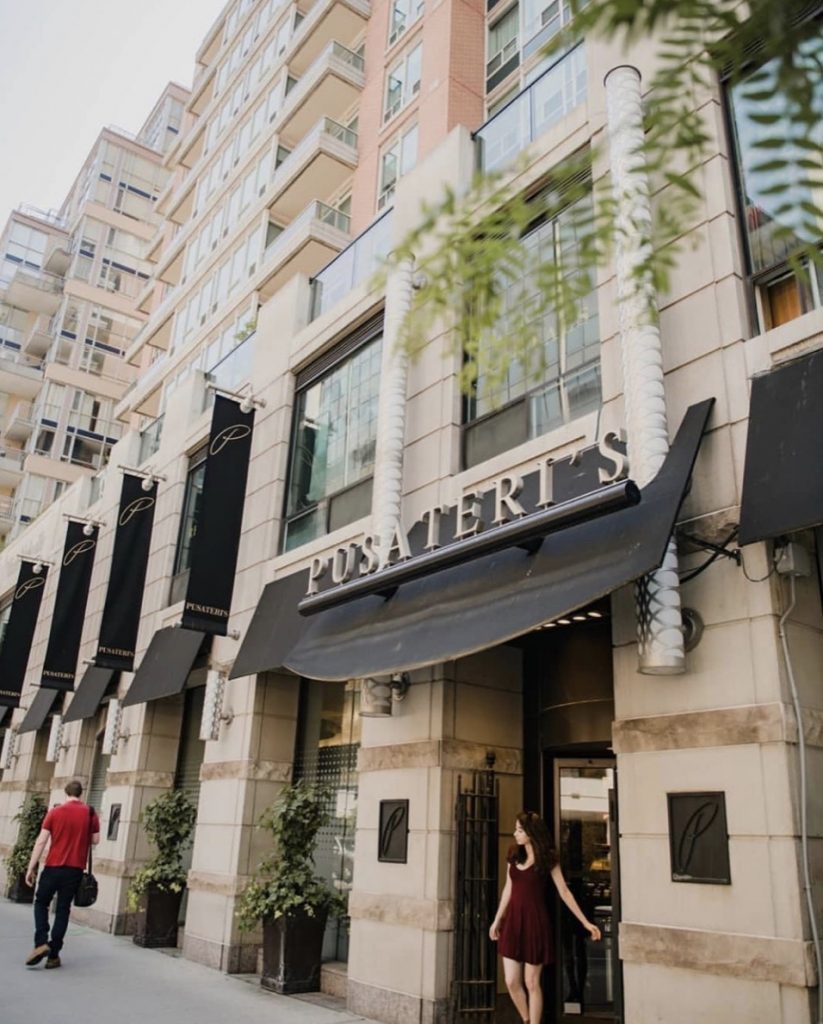 Pusateri's is calling all vegetarians and vegetable lovers! Not only is it one of the most beautiful grocery stores in Toronto, but the high-end food retailer also has its own vegetable butcher. Similar to a regular butcher, this person will chop and prep all of your vegetables right before your eyes or while you shop. Unlike packaged and chopped veggies, you know these will be incredibly fresh, not to mention how much of a time saver it is.
If you're looking for a specialty grocery store in the European-Italian sense, then Lady York has got you covered. Having opened in 1959, Lady York has a lot of experience in purveying specialty foods, gourmet items, and high quality produce & deli products. The family-owned business has been operating for 55 years so they must be doing something right because let's be real: have you ever met a traditional Italian who made mundane food? Point taken.
Farm Boy is the perfect grocery store for people who love markets! The folks behind this mega successful store have taken the fresh market approach and turned it into a retail chain. Everyday, buyers go out and source produce and meat from local markets, which they bring back to the stores. The end result are shelves filled with the freshest ingredients, all in one place!
We're pretty sure all of us would like to buy organic, the only problem being the cost. That's where Organic Garage comes in, with its organic, low-cost model. Along with a fun and playful approach to grocery shopping, the stores are filled with murals and hopscotch and it even employs smart buying practices that allow for organic food to be priced for less. You won't ever have to pay an arm and a leg to shop healthy again.