Michael Kors and Jimmy Choo Are Going Fur-Free, Here's Why That's Important
Slowly but surely, it seems the fashion industry is becoming more and more animal-friendly.
Back in October, Gucci announced that it was going fur-free, while Kat Von D is currently working on a line of entirely vegan shoes that use leather substitutes such as mushrooms and pineapples.
But most recently, Michael Kors and Jimmy Choo announced that they will no longer use animal fur in any of their products moving forward.
According to Women's Wear Daily, this move has been a long time coming. Michael Kors Holdings Ltd., (the parent company that owns luxury brands Michael Kors and Jimmy Choo), has reportedly been in discussions with The Humane Society of the United States for 10 years now. After initially just eliminating the use of raccoon fur in their products, the brands are now going all in.
Michael Kors has a lengthy history of using fur. Currently, he utilizes coyote and rabbit fur in his designs. Yet the company will be completely phasing fur fabric out of production by December 2018. That means by this time next year, animal pelts will no longer be a part of the brand's design process.
This decision comes after multiple demonstrations from animal rights activists, including the group People for the Ethical Treatment of Animals (PETA).
Earlier this summer, protesters interrupted Michael Kors's live interview at the Metropolitan Museum of Art. Over 20 protesters took the stage while chanting "Michael Kors has blood on his hands" and playing audio clips of animals shrieking, shutting down the event for approximately ten minutes.
But this fur-free transition for major fashion brands isn't just a win for your little furry friends; this marks a huge victory for fashion lovers with animal sympathies and for the animal rights movement as a whole.
"When a brand goes fur-free, there are multiple wins. Most critically, animals will no longer suffer for their pelts, but consumers will also be able to enjoy state of the art fabrics and designs."
Having fashion labels adopt fur-free policies benefits the environment all the while simultaneously reshapes the fashion landscape.
With the increased public pressure designers are faced with, evolving consumer tastes and new technology that allows synthetic materials to outperform fur, it's clear that fur fabric and cruelty processes are entirely replaceable.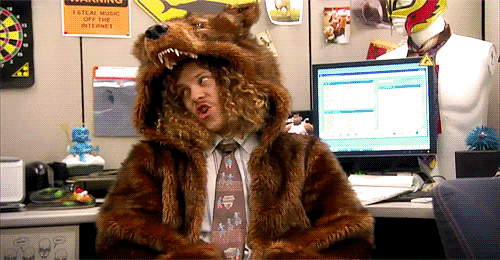 According to The Business of Fashion, Michael Kors will be showcasing its new non-animal "fur" techniques as soon as February, in the brand's upcoming runway show. John D. Idol, Michael Kors' chairman and chief executive, said in a statement, "This decision marks a new chapter as our company continues to evolve its use of innovative materials."
Kors himself also added, "Due to technological advances in fabrications, we now have the ability to create a luxe aesthetic using non-animal fur."
https://www.instagram.com/p/BaOe1Pbge_p/?taken-by=jimmychoo
While major fashion houses committing to go fur-free is a huge step forward for the fashion industry, there's still a large number of brands fully embracing real fur. As Fur Information Council of America spokesperson Keith Kaplan reports, "nearly 70 per cent of major designers included fur in their Autumn/Winter 2017 collections", meaning there is still plenty of room for more designers to hop aboard the faux fur train.
Michael Kors and Jimmy Choo will be joining brands like Calvin Klein, Ralph Lauren, Stella McCartney, Tommy Hilfiger and Armani, which are all fur-free. Today's consumers want fashionable, luxurious clothing that also aligns with their social values and these brands' fur-free move makes them trailblazers in that regard.
Do you support the brands' decision to go fur-free? Lets us know in the comments!
Featured image: Instagram/@michaelkors
Posts you might be interested in:
The Coziest Loungewear You Need For Stylish Hibernation
How Your Zodiac Sign Affects Your Personal Style
10 Cheap and Romantic Date Ideas that Will Light a Spark This Winter
Canadian Jewellery Brands That Will Help You Make A Statement This Winter
The Best Winter Patios in Toronto
Brooklyn is a Toronto-based journalist and if she isn't writing, you can find her enjoying a nice glass of merlot. She is a lover of good books, Sunday brunches and running around the city with her girl gang. She's your basic Blair Waldorf in a world of Jenny Humphrey's. You can follow her on Twitter @BNeustaeter.