Walking into Sephora, it's like walking into a candy land that's filled with all the beauty products you could ever want. The beauty giant carries makeup, skincare, haircare, and various fragrances so it's fair to say you could easily spend your whole paycheque there. Because Sephora has such a wide product assortment, it only makes sense that the storehouses hundreds of brands. With there being tons of brands in-store, it can be overwhelming and since we're all familiar with the more popular brands, others can definitely slip through the cracks. There are so many brands carried at Sephora that don't get the attention they deserve so we're here to share some underrated beauty brands that need to be on your radar the next time you're in the store.
Here are the most underrated beauty brands at Sephora!
There's no doubt you already know that Sephora has its own in-house brand, but for some reason, this collection seems to get overlooked. The SEPHORA Collection is chock full of amazing products and they're thankfully more on the affordable end of the spectrum when it comes to shopping at Sephora. Next time you're shopping at Sephora, don't just walk by or overlook the Sephora Collection — it's totally worth checking out!
First Aid Beauty isn't particularly unknown, however, it's a brand that deserves a lot more attention, in our opinion! This skincare line carries amazing products, including its Ultra Repair Cream. First Aid Beauty is definitely worth a try, especially if you're in the market for quality good skincare at a reasonable price!
If you're after luxury haircare, ALTERNA is definitely a brand to add to your Sephora shopping list. Inspired by the science behind skincare, this brand prides itself on purity and innovation. ALTERNA's unique CAVIAR Anti-Aging complex works to help target the physical, environmental, and natural signs of aging and stress. This stress causes hair to look older and start to lose moisture, becoming dry, brittle, and more prone to breakage.
Kaja is a Korean makeup brand with absolutely adorable and unique packaging with its "bite-sized makeup." Because packaging obviously isn't everything, the brands formulas are also said to be just as great. It's refreshing to see a makeup brand serving a fun aesthetic with a great product as heart-shaped products seem to be a running theme here!
lilah B. is a unique brand because a lot of its products are multi-use as the brand strives to be minimalistic and simple. What we love about lilah B. is that it's also a vegan and clean beauty brand. This is definitely a brand that deserves more recognition and space on your beauty shelf!
If you're skincare obsessed, Saturday Skin needs to be on your radar. The brand is known for using the Cha-7 es Complex, which is an exclusive peptide formula that supports the skin's regeneration process. Wondering what that means for your skin? You can expect your skin to be looking flawless. Who wouldn't want that?
The Inkey List offers high-quality, clean skincare at a price point that's hard to turn down. You can stock up on all of the cleansers, acids, and more that your skin needs to thrive! The Mini Oat Cleansing Balm even won the Allure Best of Beauty in 2020.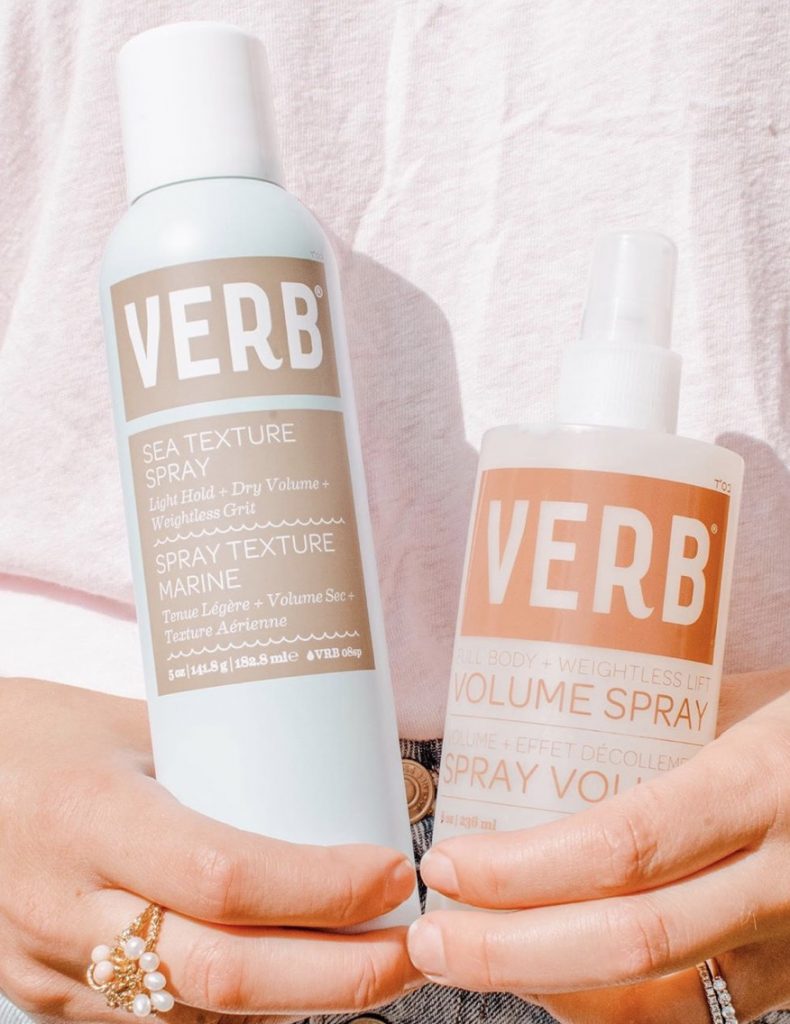 Verb has 50 products that you can find at Sephora! This haircare line strives to give salon-quality results at a reasonable price —yes, please!. The brand's product line ranges from shampoos and conditioners to hair oils, sprays, and more. Verb even has products that cater to different hair colours whether yours is light or dark. If you haven't checked out this hair care brand, it's about time to do so!
Articles You May Also Be Interested In:
Tips And Tricks For Shopping At Sephora
10 BIPOC-Owned Beauty Brands That You Can Shop At Sephora
10 Of The Most Splurge-Worthy Products To Buy At Sephora
10 Canadian Beauty Brands To Add To Your Routine
6 Skincare Myths Debunked By A Skin Care Professional