When the sun is nowhere to be found, we don't just feel it, we look it. If you don't have the budget for a beach vacay and you've been super heavy handed on the bronzer in attempts to cover up a sallow complexion, it might be time to get yourself to a tanning salon. With so many tanning spots here in Toronto, it can be hard to find places that are legit and won't turn you orange.
Here are 10 places in Toronto where you can bet on getting a perfect tan, every time.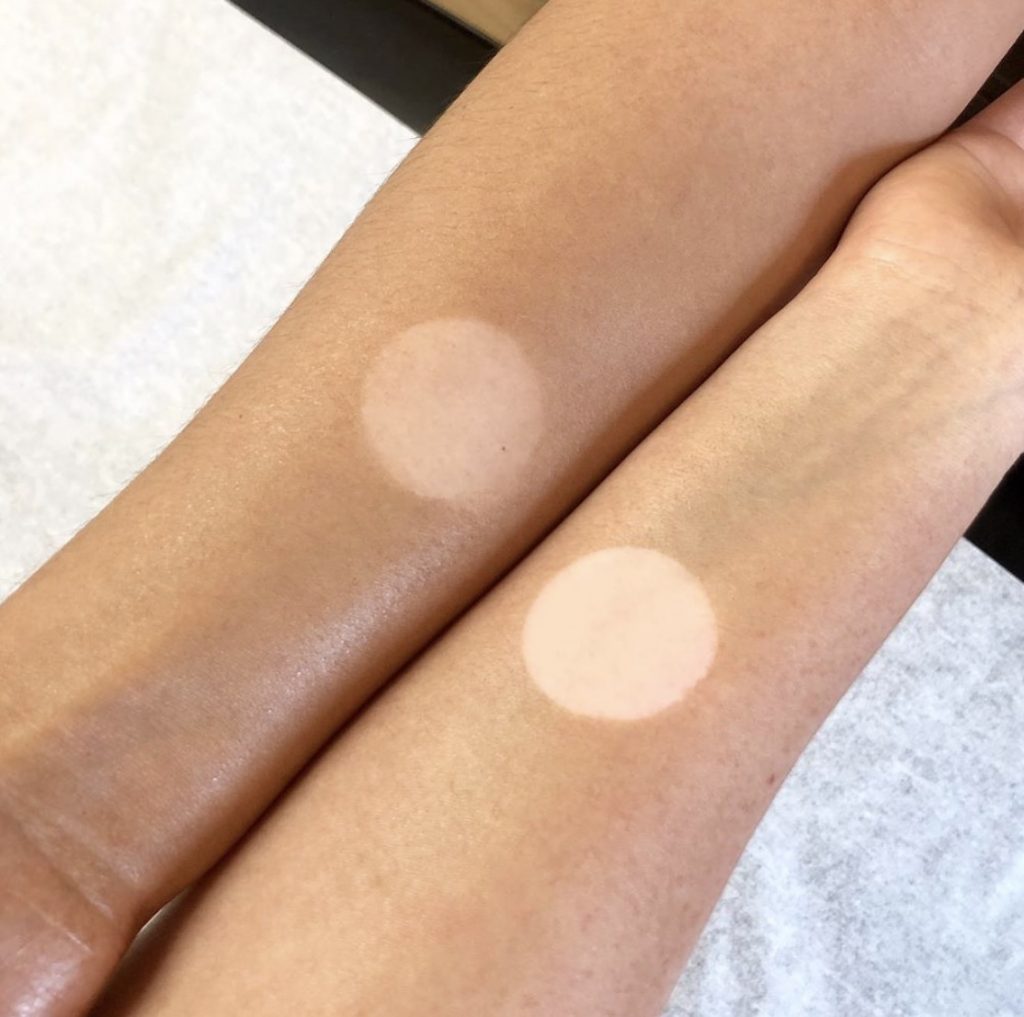 This body sugaring salon has three downtown locations where you can get a spray tan that uses all organic, hypo-allergenic ingredients so those with sensitivities to alcohols, oils, or parabens can rest assured that this spray tan won't irritate. If you're seeking a more sustainable or gentle alternative to waxing, check out Sugarmoon's sugaring service. Sugaring uses only three natural ingredients – lemon, water, and sugar. This is a one stop shop for pre-vacay prep.
Stop into this Liberty Village salon and Swimwear boutique for a superior indoor tan using either UV or non-UV methods. Choose a VersaPro spray tan in a heated, open-concept spray booth, a medium or high-intensity sunbed, standup unit, or a high pressure bronzing bed. Whether your a tanning newbie or a seasoned tanner, you can count on the work done here.
Owner Emily Bloom is an award-winning spray tan technician who uses solutions that have been recognized by the likes of Allure and Flare magazine – and she guarantees your 100% satisfaction. Spray tan solutions at Bronzed By Bloom are water-based, hypoallergenic, and contain nourishing ingredients like vitamins A, C, and D. One look at the salon's insta and you'll be sold.
You might know this salon for its hair and lash extensions, but Foxbar & Co. also offers custom spray tanning services using Vita Liberata products. Vita Liberata is certified organic, so it's free of perfumes, toxins, and chemicals and actually nourishes the skin. Choose a shade that'll work with your skin type like light to dark-Hawaii, Ecuador, and Brazil so you can look like you just came back from vacay, or get a healthy glow with no surprises.
If you can't leave the house, office, or your hotel, Tan on the Run will come to you. This is Canada's first mobile tanning salon that brings a pop-up airbrush tanning salon to wherever you are. Choose from its expansive tanning menu which includes multiple shades and skin-nourishing infusions, using formulations that are certified organic, hypoallergenic, and vegan. What's not to love about that?
Select your desired airbrush colour and relax as an expert bronzer sprays you down at Aroma Wellness Clinic & Spa. You can expect a streak-free, sunkissed glow from the uptown clinic's 'Bondi Sands spray tan,' aptly named after the Aussie beach babe look. Plus if you're a first-timer, your tan costs just $35.
Take your pick of non-UV and UV tanning methods at this College Street salon – there are lay down and stand-up sun beds with varying degrees of intensity, and spray tan services using Mystic Tan. As members of the Joint Canadian Tanning Association and Smart Tan Community, and with 15 years experience in tanning, Vice Versa knows indoor tanning. New clients get 25% off their first spray tan, or 50 mins for $115 in the sunbed.
Located at Yonge and Steeles, Real Tan is the official spray tan of the Argo cheerleaders, which uses red light therapy — a collagen-promoting, UV-free lighting technology. If you're not into the idea of red light, you can try the salon's dry organic collagen spray tan. Even better, you can test it out for a week unlimited for $29.99.
This upscale tanning studio on the waterfront has been servicing Queens Quay and Spadina for over 10 years, and prides itself on customer service as it's well loved by a loyal cult-following. Here you can get the best tanning in Toronto with a UV-free tan in a Mystic Tan HD spray booth, or make use of state-of-the-art Ergoline and SunCapsule units. There's also an infrared sauna so you can relax and detoxify. For your first time, when you buy one spray tan, get the second half off!
Schulz Beauty boasts Toronto's first sunless (UV-Free) salon, as well as offering a host of services that can help you shine. Get the best tanning in Toronto with either the 24 karat, 12 karat, contoured glow, or glow-on-the go, which can be rinsed off in 2-4 hours. Reap the benefits of a formula infused with Matrixyl 3,000 which accelerates cell renewal and stimulates collagen in the skin. After that, peruse the beauty studio's menu of body contouring, non-surgical skin tightening, teeth whitening, and more!
Articles You May Also Be Interested In:
6 Glow-Boosting Facials To Book In Toronto Sooner Rather Than Later
12 Fashion-Forward Brands That Celebrities Love
Hailey Bieber's Skincare Routine Costs $1,300 — Here's What She Uses
10 Exfoliators To Use Right Now For Super Smooth Skin
8 Harmful Skincare Ingredients To Avoid At All Costs