It's been a sad year for retail in our home and native land, as we've kissed once retail staples – some which were pretty much Canadian institutions – goodbye.
If last year's loss of Jean Machine in shopping malls across the country wasn't a tough enough pill to swallow (even just for the nostalgia factor), other beloved stores have met a similar fate.
Here are some of the retailers who closed up shop in Canada in 2019 (RIP).
Payless ShoeSource
After a long run as a staple go-to discount footwear retailer, in February 2019, Payless ShoeSource filed for Chapter 11 Bankruptcy for the second time in two years. It didn't take long before the brand began closing up shop one North American location at a time, including 248 stores across Canada. It's natural to question whether the emergence of other affordable – yet elevated – spots to score shoes like, Nordstrom Rack and Saks Off Fifth, played a role.
Zellers
In August, longtime go-to value-priced retailer Zellers announced the closing of its last two Canadian stores left standing – a move that came as no real surprise to everyone who had long ago switched to Walmart and others. The brand faced unprecedented competition among value-priced retailers and had sort of lost its shine in Canada. If you have a soft spot for Zellers, you can still hit the Etobicoke location until January 2020.
Forever 21
This past September, fast fashion retailer Forever 21 filed for Chapter 11 Bankruptcy Protection, announcing plans to close 350 stores worldwide, including all Canadian locations. The news came after the brand's sales fell from $4.4 million in 2016 to $3.3 billion in 2018. Forever 21 has lagged behind its competitors in the sustainability department, is no longer the "fastest" in the fast fashion game, and has experienced no shortage of legal woos.
Green Earth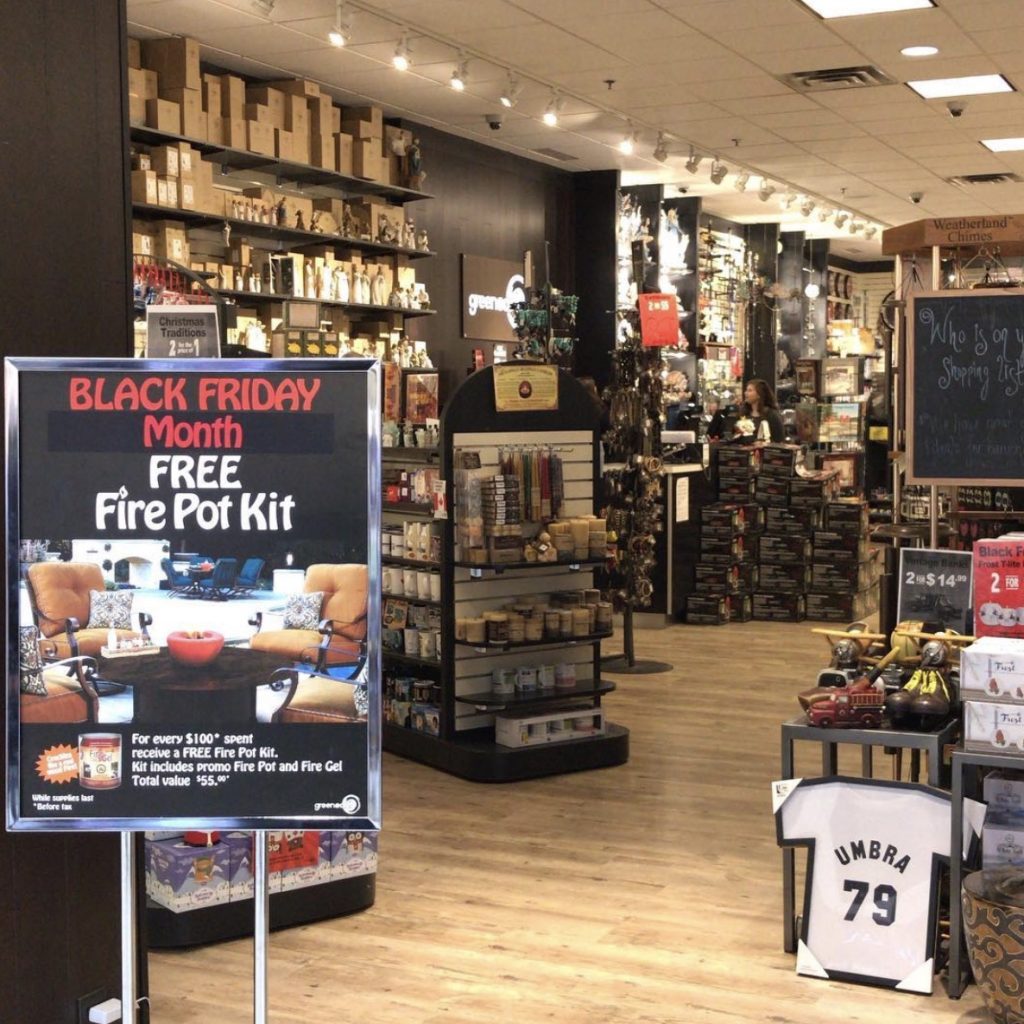 Another homegrown retailer to bite the dust in 2019 was London, Ontario-based retailer Green Earth, who announced that it would close down all 29 locations across Ontario after nearly 30 years in business. It's closure is telling of the times: the store sold unique collectables, jewelry, and knit-knacks and took a major blow with the growing prominence of online shopping, when customers no longer needed to hit the mall for such finds.
Home Outfitters
HBC-owned home giant Home Outfitters was another victim to the retail apocalypse in 2019. In February, the parent company announced it would close the doors at all 37 Home Outfitters locations across Canada. Though popular, the 20-year-old company was relatively short-lived in the retail world compared its shuttered-in-2019 counterparts.
Gymboree
Once go-to children's wear brand Gymboree closed all of its Canadian locations after a solid 40 years in business. Gymboree kicked off 2019 by successfully filing for Chapter 11 Bankruptcy after doing so for the first time in 2017 and managing to stay in the game for a little while longer. According to industry experts, fact that Gymboree Group's own collection of brands were competing against each other contributed to the downfall of the brand. Most recently, however, Gymboree announced plans for a 2020 comeback.
Town Shoes
We started 2019 knowing that Town Shoes – a footwear brand exclusive to Canada – would soon be a thing of the past. By the end of January, U.S.-based shoe company DSW had closed all 38 of its stores across Canada. According to a spokesperson for the brand, the decision was made after a 90-day review that analyzed Town Shoes' historical performance, competitive positioning, and future requirements.
David's Shoes
While David's Shoes was solely a Toronto and Ottawa institute for the cities' fashionable footwear lovers, it's relevant because it became iconic in Toronto in its 60-year run. Sadly for the brand (but not a bad thing for babes on a budget, who flocked to the store to scoop up the deals), it was placed on receivership in the summer and liquidated its five stores before closing up shop for good. Rising rents and increased competition in the designer footwear space are thought to have contributed to its demise.
Bentley
Most recently, in December 2019, Montreal-based Bentley Leathers announced a plan to liquidate and close 90 underperforming stores in Canada as part of a restructuring agreement. The retailer will, however, continue to operate its more elevated concept stores. The fate of those remains TBD; after all, who really wants to lug a suitcase home from the mall when you can have it delivered to your front door?
Motherhood Maternity
Earlier this fall, mom-to-be and new mom spot Motherhood Maternity announced the closing of all stores across North America, including 29 Motherhood Maternity and Destination Maternity stores in Canada. The announcement came after Destination Maternity filed for Chapter 11 bankruptcy in the U.S. and after the company's name, website, and operating assets were acquired by Marquee Brands LLC.
So, what went wrong?
To be honest, many of the shuttered spaces are the result of good, old-fashioned shifts in consumer behaviour and growing competition. More than ever with the arrival of massive American retailers in Canada in the past decade and the availability of brands from around the world in just a few clicks. Canadian-based retailers face intense pressure to keep up to their American counterparts and their American counterparts face intense competition with one another.
Regardless of the retailer, brands need to do more to keep customers going into physical stores if they want to keep them.
Whether than means more interactive features, incorporating more tech, hosting in-store events, and influencer collaborations. In the meantime, it's safe to say that more retailers are on their way out as we head into the fresh decade (Lowes and J Crew, we're looking at you).
Articles You May Also Be Interested In:
Hudson's Bay Co. Announced Closure Of All Home Outfitters Stores, Could Saks Off Fifth Be Next?
8 Of The Most Dramatic Things To Happen In Retail In 2019
11 Stories That Shaped Canadian Retail In 2019
10 Retailers That Opened Locations In Canada In 2019
Bentley Leathers Will Close 90 Stores Across Canada